49th Session of the Commission for Social Development Approach, focus and growth: An intern's viewpoint (Part 1 of 3)
I have been an intern at the Baha'i International Community for three months. Being only 18 yet bestowed with the bounty of interning at this Office has made the experience all the richer for me. Attending UN commissions and meetings is among one of the opportunities, which has been presented to me. The Commission for Social Development was the first Commission which I had the opportunity to attend. I was very interested and curious to experience the UN model of discussion and implementation (of decisions made). As an intern at the Commission, I had the opportunity to attend many of the plenary sessions as well as some very interesting side events. I also took photos for the Baha'i World News Service and recorded May Akale, one of our representatives, reading the Baha'i International Community's oral statement to the Commission.
In the following postings, I would like to share my impressions, experiences and understanding of the processes involved in the Commission, the attitudes of its participants and the overall program of action which guides the work of the Commission.

The 49th session of the Commission began on February 9th and focused on poverty eradication and its relationship to 'social integration and full employment and decent work for all'. The Commission also discussed issues related to persons with disabilities, youth, ageing and the family. It was decided that this year's 'emerging issue' for discussion would be 'social protection.'
Background:
The Commission for Social Development is a commission of the Economic and Social Council of the UN and consists of 46 members elected by the Council. Since the 1995 World Summit for Social Development, the Commission has been the principal UN body charged with implementing the Copenhagen Declaration and Programme of Action. Each year the Commission takes up key social development themes as part of its follow-up to the outcome of the Copenhagen Summit.
Social Policy – A new global economic model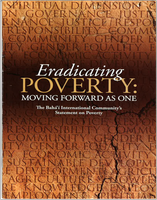 "New economic theories for our time must be animated by a motive beyond just profit. They must be rooted in the very human and relational dimension of all economic activity, which binds us as families, as communities and as citizens of one world. They must be animated by a spirit of innovation rather than blind imitation, ennoblement rather than exploitation, and the full and confident participation of women" (Eradicating Poverty: Moving Forward as One, Baha'i International Community's contribution to the XXth session of the Commission for Social Development).
The above quote summarizes the steps forward I believe need to be taken to reform the dominant economic growth model of our time in a comprehensive manner. With this in mind, I found myself surprised and encouraged by the language used by participants voicing their opinions during the Commission. Instead of trying to justify mending the irreparably deficient socio-economic systems, experts have, instead, focused on the fact that the standard growth model is entirely unsustainable. It was made clear that at the core, these systems are fueled by the existence and perpetuation of the extremes of wealth and poverty—by the existence of groups that are abjectly impoverished and those who control and consume an inordinate percentage of the world's resources. It was therefore reassuring to hear that people are recognizing that the 'patch it up' approaches of the past are no longer adequate to fix the problems of mankind and that a system based upon inequality cannot yield the development sought after by all sectors of society.

This issue is also no longer one purely based in the spheres of political, social or economic interest. It is a collective issue that calls for collective responsibility.  We cannot bemoan global issues while we play them off as somebody else's problem; we have an obligation to participate in the rebuilding of these systems for the betterment of all mankind.
These efforts however, are proving tentative indeed. While progress has been made in recent decades in opinions and policy regarding the eradication of poverty; this 'lip-service' style of aid is not good enough. Words and ideas are not sufficient. It is the implementation of strategic action plans and more importantly their subsequent consolidation which transforms these abstract concepts into concrete entities with real growth potential.
A climatic view and a moral prerogative
"No problem can be solved from the same level of consciousness that created it" -Albert Einstein
Martin Lees, International Affairs Expert and member of The Climate Change Task Force, pointed out the need for moral change at the core of society, particularly at a national and global level. We now need to face up to reality and to reconceive a model of economic growth which includes those living in poverty, by letting go of outmoded ideas about what it means to have a successful and prosperous economy. To me, it seems that economic stability and prosperity is not fully captured by valuing stocks and shares but rather, is exposed, in every city, town and village by those suffering from abject poverty. True economic stability cannot be achieved until the poor become the protagonists of their own development; this will benefit not only those living in poverty but also the wider community and indeed in the world. To read more about rethinking how poverty is viewed click here.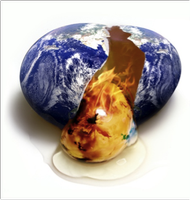 Mr. Lees also linked the increase in the severity of worldwide poverty levels to the impending tipping point of climatic change. The global population is expected to increase to 9 billion by 2050 and without seriously changing our attitudes towards global action against climate change and provisions for the impoverished, there is no way to provide for the citizens of the world. The very foundations of our civilization will be compromised unless concrete and sustainable action is taken in relation to the environment on all levels. He pointed out that we do not live in a world based on 'linear' events. It is one thing to base action upon calculations that indicate in what year, at what time and in what regions massive climate change will occur; but we must realize that in reality we have little or no influence over when the devastating effects of climate change will occur, except, of course, if we take the collective action necessary to prevent it.
An unavoidable change
Pedro Sassone, Representative to the Council of Delegates of the Union of South American Nations (UNASUR), Ministry of People's Power for Foreign Affairs, spoke in greater detail about this need for a remodeling of the old economic frameworks. He stated that there can be no economic without social policy being an intrinsic part of it. The current growth model focuses on an increase in capital. However, in the majority of cases when this increase in capital occurs, it does not benefit the workers who have produced it.
Another issue is that social policy is not a working mechanism in governmental affairs; in the majority of cases, many nations have privatized social services and consequently made the sector vulnerable to exploitation and manipulation. At the most basic level, this prevents universal access to fundamental human rights, specifically Article 25 (1) of the Universal Declaration of Human Rights, which states that,
"Everyone has the right to a standard of living adequate for the health and well-being of himself and of his family, including food, clothing, housing and medical care and necessary social services".
To me, this unequivocally implies that social policy cannot continue to be viewed as a privilege, as it is in many parts of the world. Services are as basic a right as are the rights to food and to water. If access to them continues to be hindered by unjust governments then we will find ourselves in the opposite direction of development and farther from the realization of human rights for all.
The state needs to be reborn as an entity based on a direct interaction with its people. Policies should be crosscutting and applicable to entire populations. Social policy needs to be the bones of the structure and based upon the inherent inclusion of all peoples. In this dominant growth model, poor populations are seen as the beneficiaries of services as opposed to active agents of their development. This perception compounds the problem and hinders those living in poverty from realizing their capacities and enjoying their right to participate in society and in making decisions that affect them.
The underlying inequalities in socio-economic frameworks have firmly established social exclusion and exploitation as sub strata of entire social policies. This then poses a number of very difficult questions to the international community. How can we dismantle the nucleus of inequality in policy and uproot the unjust frameworks, which hinder the eradication of poverty? And if this is achieved how then can we replace it with a framework, which has respect for the human rights of the people adhering to it?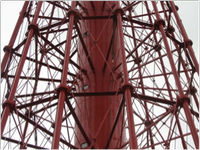 This leads me back to the Baha'i International Community's statement on the Eradication of Poverty which states that,
"Human rights, as endorsed by most governments of the world, must now enter into community and legal culture and be systematically incorporated into domestic legislation. They must be translated into all languages and made accessible through media and educational institutions. In this way, the human rights norms can come to replace broken legal systems characterized by the oppressive and arbitrary application of laws, forced on people unaware of their rights and unable to articulate their needs".
If the protection of human rights can become a guiding principle of the institutions and processes of society, then, I believe, equitable and just social and political policy will emerge. When the protection of the individual as opposed to economic growth is the driving concern, it enables each one to share in and contribute to the generation of wealth and prosperity. In such a climate, individuals have the opportunity to provide for their material well-being in a dignified, meaningful manner, which values hard work, talent, diligence and capabilities as opposed to the fickle chances of genetics and geography.